2019 EU Parliament Manifesto
Animal Welfare Party is standing a party list of seven candidates in the London Region in the upcoming EU Parliament elections.
The party is contesting the EU elections as part of 'Animal Politics EU' – a group of 11 European parties for animals. We have a shared vision and shared manifesto which all 11 parties signed at our Manifesto Launch in the EU Parliament in Brussels on April 4th.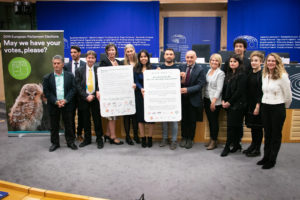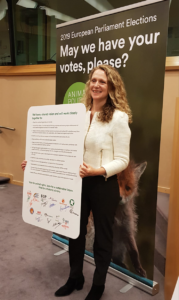 Our parties all share the fundamental principle of protecting the interests of the weakest against the might of the strongest – serving the interests of humans and animals alike. We represent voters in the following EU countries: The Netherlands, Belgium, France, Germany, Spain, Portugal, Italy, Sweden, Finland, Cyprus and the United Kingdom.
We believe that gaining greater political representation for animals in the European Parliament would be a major step in the battle for animal rights and a sustainable future.
View our collective Animal Politics EU 2019 EU Parliament Manifesto here.
It is the first time in history that a group of 11 parties has contested the EU elections together and the number of representatives for animals in the EU parliament is predicted to triple following the May elections.
AWP's Positon on Brexit
AWP believes we are better placed to fight for a better world for people, animals and the environment with the UK remaining within the EU. Our reasoning on this is expanded upon in this article. Our party supports calls for a second referendum or 'people's vote' on the issue.