Welcome to the Animal Welfare Party
(formerly known as Animals Count)
We're a UK political party for people, animals and the environment.
We will be standing in the May 2015 General Election.
Animal Welfare Party is part of a growing worldwide political movement for animal protection. If you'd like to play your part in this exciting movement and help make history for the animals why not join us? Do read on to find out more about us.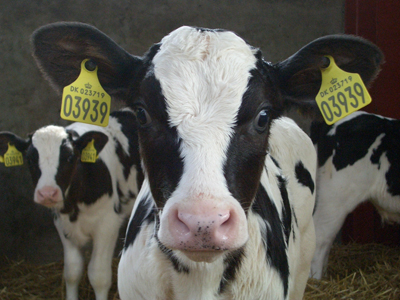 Established in December 2006, our party is based on the highly successful Dutch party 'Partij voor de Dieren' also known as PvdD or the 'Party for the Animals'.  PvdD has over 20 elected representatives at various levels of government, including two MPs and a senator.
As Animals Count, we contested elections in 2008, 2009 and 2010.  At the June 2009 EU parliament elections, the party stood in Eastern region of England and received an amazing 13,201 votes.
During the 2010 general election, we received more national media coverage than most other small political parties.
Along with our European counterparts in the Netherlands, Germany, Sweden, Spain, Cyprus and Portugal, we stood in the May 2014 EU Parliament elections and intended to make history by winning a seat and representation for the animals – for the first time ever. We won a significant 20,092 votes. While this wasn't enough for us to win a seat for the UK, our counterparts PvdD (Party for the Animals) of the Netherlands and Tierschutzpartei (Animal Protection Party) of Germany did each win a seat. History was indeed made for the animals.
We firmly believe that animal protection is an issue dear to millions of people. MP's receive more mail regarding animals than on any other topic. Yet animals are poorly protected by Parliament. While concern for animals is a mainstream priority, this isn't reflected in the policies of most UK political parties. Animal protection often ends up at the bottom of the political agenda, with politicians paying only lip service to animal welfare. Meanwhile, millions of animals continue to suffer in unacceptable conditions.
Supporting the Animal Welfare Party will show politicians in other parties just how deeply the British public does care about animal welfare. We believe this will influence their policies and actions.
Animal Welfare Party's vision is a world in which animals are not exploited and are seen and treated as sentient beings.
Our mission is to establish a voice for animals through a dedicated political party, which focuses on respect and compassion for all.
Our constitution is based on the ethics of respect for life. Just like human beings, we believe non-human animals have an interest in being alive, experiencing positive mental states and an interest in avoiding suffering, illness and death. We believe that human beings have an obligation to respect and protect the interests of non-human animals. Doing so will lead to a more compassionate and healthy society, which will benefit humans too.
If you'd like to know more about our aims, please take a look at our manifestos.
What we do
The Animal Welfare Party aims to take animal issues to the top of the political agenda and to raise the bar. We do this by setting the best policies for animals, encouraging existing political parties to become more animal friendly and contesting elections.
Who we are
Leader: Vanessa Hudson
Treasurer: Louise Cobham
Nominating Officer: Jon Homan
Spokespersons and Advisors: Andre Menache BSc(Hons) BVSc MRCVS, Veterinary Advisor,

Sophie Hill VetMB BA MRCVS, Veterinary Advisor
Celebrity Endorsement
Click Here to read quotes from celebrities, public figures and academics who have supported the work of Animals Count / Animal Welfare Party.
Business support
We would like to thank the following companies who have donated items in kind for our auctions or other fundraising events.
Similar initiatives
For information about similar political parties for animals worldwide, such as the Dutch political Party for Animals, the Austrian Tierrechtspartei, the Animal Alliance Environment Voters Party of Canada, the German Tierschutzpartei, the Spanish PACMA, the Australian Animal Justice Party and others, go to similar initiatives.