BRUSSELS, 4 April 2019 – The international movement Animal Politics EU, which consists of the Party for the Animals in the Netherlands and its ten European sister parties, will likely gain 5 to 7 seats in the forthcoming European Parliament elections, according to opinion polls in several European countries. This means the animal rights movement in the European Parliament could triple in size. Currently, Anja Hazekamp (the Netherlands) and Stefan Eck (Germany) are the only MEPs who have been elected to the European Parliament from parties for animals.
For the first time in history, as many as 11 parties for animals from across Europe are preparing to participate in the European Parliament elections. These parties come from the Netherlands, Belgium, Germany, Finland, Sweden, France, Spain, Portugal, Italy, Cyprus, and possibly the United Kingdom, if the UK is to take part in EU elections. Today, in a press conference at the European Parliament, they presented their collective manifesto "Animal Politics EU: May we have your votes, please?"
"In more and more countries, animals are given a voice in politics, which reflects the growing resistance to the way animals are treated. Our growing international movement is consistent in protecting human as well as animal interests," says Anja Hazekamp.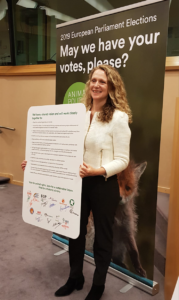 Vanessa Hudson, Leader of the UK Animal Welfare Party said "We can achieve so much more for people, animals and the environment when we work together across the EU and our party is clear that we will stand in these elections if the UK is to take part."
In 2014, the Dutch Party for the Animals and German party Mensch, Umwelt, Tierschutz were the first parties for animals ever to gain a seat in the European Parliament.
The common manifesto signed by all parties can be viewed here: 
Manifesto – Animal Politics EU 2019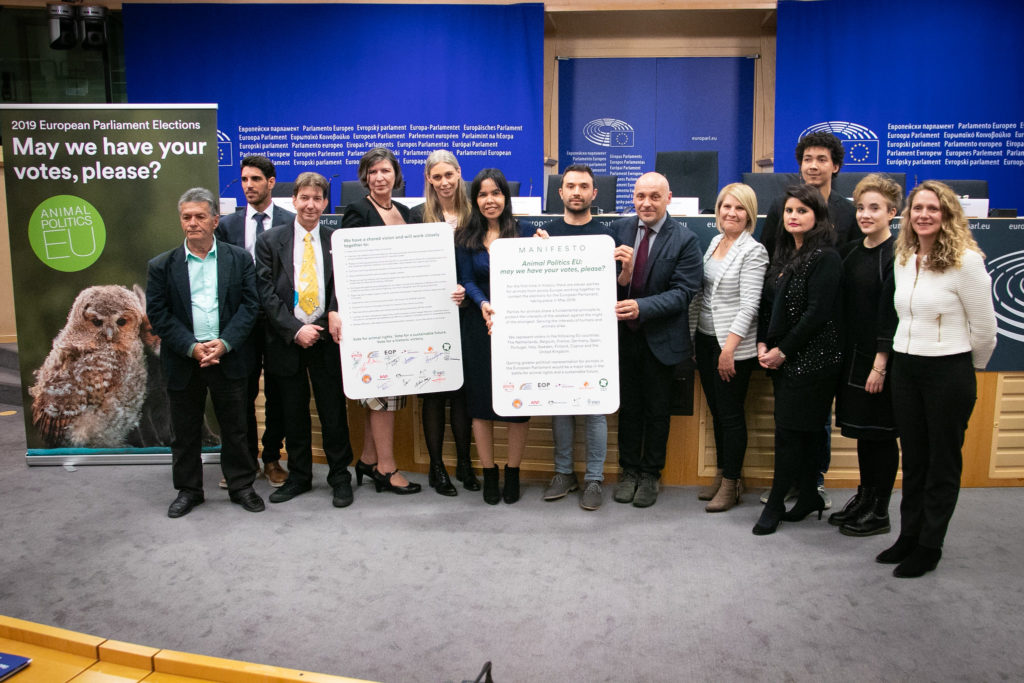 Images credit: GUE / NGL group