Animal Welfare Party is celebrating today after fantastic results in the May 5th elections.
Standing for the first time in Scotland and Northern Ireland and also for the first time in the London-wide Assembly elections, AWP is delighted with the share of the vote received.
The first results to be announced yesterday morning were for Glasgow Region, where AWP's list candidates, Barry Quinn and Dr Andrew Orr received 1819 votes / 0.7%.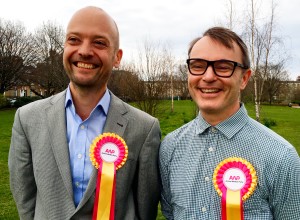 The results for West Tyrone, where AWP's candidate, Laura McAnea stood for election to the Northern Ireland Assembly were announced yesterday evening with AWP receiving  224 votes / 0.6%.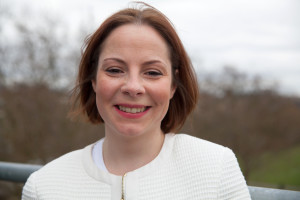 Finally, just before midnight, the results for the London Assembly elections were announced with AWP's party list (Vanessa Hudson, Alex Bourke, Jon Homan, Linda Seddon and Zsanett Csontos) receiving 25,810 votes / 0.99%.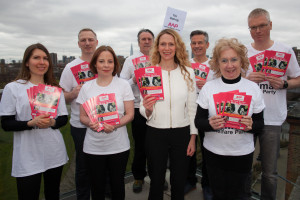 AWP is delighted with the results. "We are thrilled with the reception AWP has received standing for the very first time in Scotland and Northern Ireland and on an extremely meagre campaign budget" said AWP Party Leader, Vanessa Hudson "In Glasgow Region, we didn't have the funds to send election leaflets to all homes and yet the vote share here has really surpassed expectations. In addition to an equally impressive vote share in West Tyrone, Northern Ireland, we've also received some fantastic media coverage and we very much hope that, in addition to taking the party forwards in Northern Ireland, our standing here may go one day towards influencing the formation and standing of a similar party in the Republic of Ireland. In London, almost 26,000 people gave us their vote – the largest number we've ever received – and we came very close to achieving a 1% vote share. With next to no TV, radio or newspaper coverage of our policies and candidates here, that is a remarkable result. We thank all those voters who took the time to find out about us and who gave us their votes."