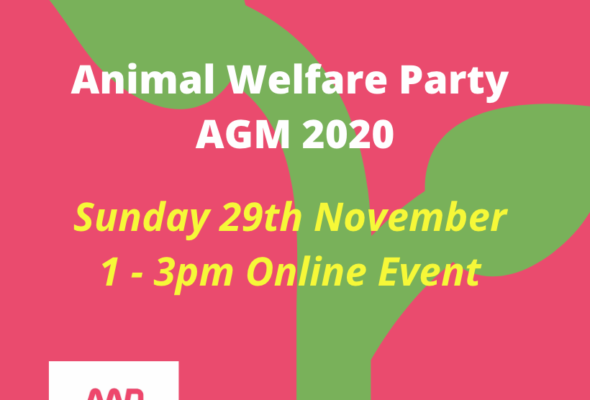 Animal Welfare Party's Committee of National Officers were re-elected today during the party's online Annual General Meeting.
Vanessa Hudson continues as the Party Leader.
Jane Smith continues as Deputy Leader.
Louise Cobham continues as Treasurer.
Jon Homan continues as Nominating Officer.
Due to coronavirus restrictions, the AGM was held online with an increased attendance on previous years.
The meeting reviewed the party's activities over the past year and looked at potential activities for the year ahead which include the possibility of the party contesting the London Assembly, Scottish Parliament and Welsh …
Read More »