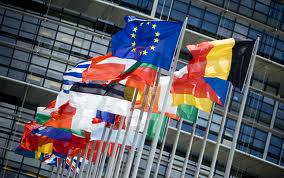 For the first time ever, there are 7 animal protection parties from across Europe contesting the 2014 EU Parliament elections. The aim of each party is to return dedicated representatives for animals to the EU Parliament for the first time ever. The UK's Animal Welfare Party is proud to be one of these 7 visionary parties – attempting to make history for animals on 22nd May. 
The name given informally to our group is 'The Euro Animal 7′ and we represent voters in the UK, Netherlands, Germany, Spain, Portugal, Sweden and Cyprus.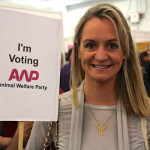 To many of our supporters, this is a moment in history as significant as any in the history of human rights or women's rights. Winning political representation for animals in the EU Parliament would be a major step in the battle against speciesism and for greater rights for all animals.
A victory for any one of the Euro Animal 7 would send a huge signal to the rest of the world that man's relationship with animals and the environment is changing, that we are re-defining what it means to be human, extending the circle of compassion to include the non-human and less powerful.
Animal Welfare Party will stand in the London Region in the 2014 EU Parliament elections.
London – AWP's Target Constituency
For the EU elections, the UK is divided into 12 constituencies. In an ideal world, we'd have candidates all over the UK but the deposit payable per constituency contested is £5000. So, if we were to contest each constituency we would need to pay around £60,000 in fees.
Unfortunately, we don't have those kind of funds right now so we have chosen to focus our campaign on the 'London Region'.
So why London? London is one whole constituency in the EU elections. We've chosen it as our target constituency because of the high proportion of vegetarians living there. Figures suggest there could be over half a million vegetarian members of the electorate in London and we need around 140,000 votes to win a seat. Although you don't have to be vegetarian or vegan to support our party or believe animals deserve dedicated representatives in the EU Parliament, we do know that many who support us follow some kind of vegetarian diet. So, out of the UK's 12 constituencies, we believe we have the greatest chance of being elected in London.
That figure of 500,000 vegetarian members of the electorate is highly significant. Why? Well, at the last EU elections, the Conservatives were the most popular party in the London Region, gaining 479,000 votes and sending 3 MEPs back to the EU Parliament.
But if there are 500,000 or more vegetarians in the London electorate, that means there could be more of us than there are Conservative supporters. Animal advocates could actually have immense power if we come together and use it! So it is crucial that animal advocates vote in these elections and inspire their friends, family and colleagues to do the same.
Want to play a part in making history? Below are some of the ways you can begin helping the AWP election campaign today:
Be Informed about how to vote 
At the last EU elections, only 34% of those who could vote did vote. Considering that less than a hundred years ago our great-grandmas were protesting and dying for the right to vote,here in the UK, we think that's a huge shame. We urge the UK electorate to exercise their right to determine how the society they live in is organised.
But talking to supporters, we know that many people are confused or have questions about the voting process. The 
aboutmyvote.co.uk
 website is a good resource if you have questions about voting.
Make a note of Election Day – Thursday 22nd May 2014
Make sure you've noted the date of the EU elections in your diaries and all calendars.
Your polling station will be open from 7am to 10pm. 
Don't plan any activity for that day that would prevent you from making it to the polling station on time. Why not vote early in the morning and then tweet, facebook or email your friends and family so that they might be inspired to follow suit? 
Donate to our Election Campaign 
To date, our party is entirely run by volunteers. No-one is paid for the work they do. But, even so, running an effective election campaign is extremely costly. If you can, please donate to our election campaign. We're asking for donations of just £1 / $1 and above – along with a request to pass the message on to your friends and family. If the 6 million vegetarians in the UK all donated £1, we'd have £6 million to work with! If the US vegetarians joined in, we'd have £22 million!  If pet owners, wildlife enthusiasts and all those who love animals joined in too we'd have even more – and that seat in the EU Parliament would be ours!.
So, please, spare whatever you can to help us realise our vision for the animals. Please donate to our EU election campaign today.
Take Part in Our Booth Camp Leafletting Campaign 
More information about 'Booth Camp' can be found here 
Share our facebook posts - starting from today!
Please share our posts as often as you can – it only takes a second to share a post and costs nothing – but it could have a massive impact on our success. Many people still don't know that we exist – but you are our vital link to those people! Sharing our posts with your friends will help us reach likeminded people so please do share daily. 
Re-tweet our tweets on twitter
As with facebook, re-tweeting our tweets costs nothing but could help us to reach a whole new audience that don't yet know we exist. It's quick and simple and if you could do it on a regular basis – daily, for example, it could be a vital tool in helping to spread the word about our campaign. 
Mention us to people you know or meet who might be interested in voting for us
If you meet people who might be interested in our existence and what we're doing, don't assume they already know about us, please ask them if they might be voting for us! 
Send us your own Ideas
If you have your own ideas about how we can spread the word about our party as far and wide as possible, we'd love to hear them. Please get in touch via the Contact Us form.
On behalf of the animals, who are long overdue having a dedicated representative in the EU Parliament, thank you.