Animal Welfare Party has six candidates contesting the 2019 General Election
Professor Andrew Knight MANZCVS, DipECAWBM (AWSEL), DACAW, PhD, MRCVS, SFHEA is the AWP candidate for New Forest East in Hampshire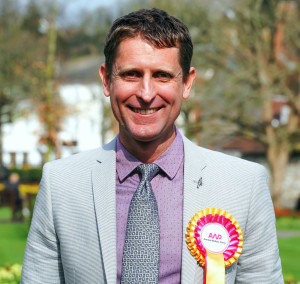 Andrew Knight has been trying to improve the welfare of animals, people and the environment, for all of his adult life. He was a cat and dog veterinarian for many years, before being recruited into a University. He's now a veterinary Professor of Animal Welfare and Ethics, and Founding Director of the Centre for Animal Welfare, at the University of Winchester, and has received a long series awards for his work advancing animal welfare and education. He loves jogging in the New Forest and is passionate about improving the welfare of people, animals and the environment.
Vanessa Hudson, AWP Party Leader is the candidate for Bethnal Green and Bow in London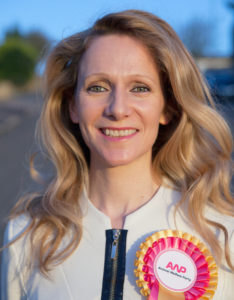 Vanessa Hudson is a producer / director in the media industry.  Her work has encompassed documentaries, commercials, entertainment television and music videos. She has been vegetarian for 35 years and vegan for the last 25 years. Vanessa is passionate about achieving greater rights for animals by setting positive examples of animal friendly, plant-based lifestyles. In 2006, Vanessa was a founding member of Vegan Runners UK, a UK athletics club and later became the club's Press Secretary.
Vanessa joined Animals Count / AWP in 2009, impressed by the party's success in the EU Elections. Taking over the leadership from Jasmijn De Boo in October 2010, Vanessa aims have been to increase awareness of the party, strengthen relations with similar animal parties around the world and to bolster the party's position to contest local and national elections.
Vanessa was born in Sheffield, UK, grew up in Nottinghamshire and studied at The University of Liverpool. Having lived in Hong Kong and Australia during her early career, Vanessa now divides her time between Bethnal Green, London where she is standing for election, and Nottinghamshire.
Jane Smith, AWP Deputy Leader is our candidate for Congleton in Cheshire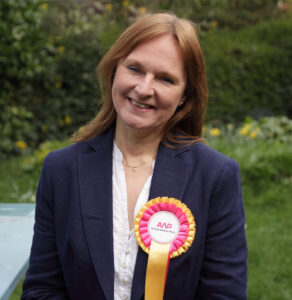 Jane Smith, Deputy Leader of Animal Welfare Party, is the UK's first ever elected animal rights councillor and has served on Alsager Town Council, where she's now Deputy Chair, for five years. Thanks to Jane, Alsager became the first UK town to request wildlife tunnels in all new planning applications and was the first town in Cheshire to independently declare climate emergency.
A psychotherapist, Jane has been Cheshire's most vocal campaigner against the government's badger cull. She is a co-ordinator for Wounded Badger Patrol and has also campaigned hard against snaring, hunting, factory farming, live exports and HS2. She is an adoptive mother of three children and lives in Alsager with her family and rescue dogs.
Sam Morland is the AWP candidate for Chelsea and Fulham in London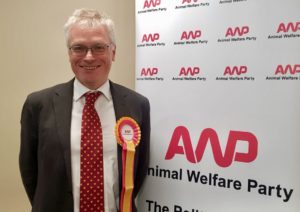 Sam Morland has lived in London since he was a child and following stints in  France, Switzerland and the US, he returned to the UK and has lived in the Borough of Kensington and Chelsea for over 20 years.  He is a sports fan and enjoys learning languages – being reasonably proficient in French and currently studying Japanese. Professionally he has worked in the fund management industry, where he set up his own business.  He believes that the mistreatment of animals in our society is an issue that should be addressed at a political level and is excited to take this message to the voters of Chelsea and Fulham.  
Angelika Cowell is the AWP candidate for Kingswood in Gloucestershire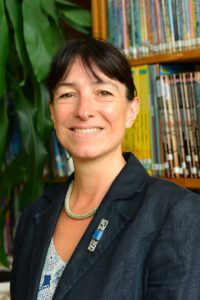 Angelika Cowell has been a teacher for many years in Gloucestershire and Bristol. She lived for a few years in Vietnam and since her return has been a member of the Animal Welfare Party after deciding to commit herself to actively engaging in issues that she believes are important. She has decided to put herself forward to stand in the 2019 election for the Animal Welfare Party because she wants to raise the profile of the suffering of animals and believes that history will view the current industrialised exploitation of animals with shame. She feels that now is the time to create a more ethical environment for animals and to protect their status in law, much as we have done for humans over the last century. When not teaching, Angelika loves walking in mountains, reading and cooking experimental vegan dishes for friends. She has two grown-up children and lives in Bristol. She is standing in neighbouring Kingswood as a way of spreading the message of the AWP whilst also supporting like-minded parties in her own constituency by not standing against them.
Fahima (Femy) Amin is the AWP candidate for Ruislip, Northwood and Pinner in London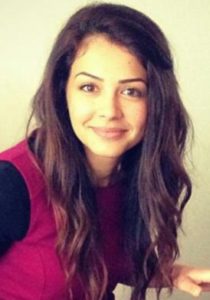 Femy Amin is a pharmacist by profession and has specialised in mental health. She lives in Uxbridge and contributes to the community through her work with the elderly and the homeless. Femy spent five months in Pakistan in 2010 to help with the flood relief efforts, and visited Afghan refugee camps in 2005 where she contributed to the efforts of expanding education provision for children.
Femy has campaigned against live animal transport, inhumane farming practices, hunting, and has volunteered as a steward and a first-aider during environmental and animal rights protests.
Femy believes in creating a fairer society for all – people, animals and a sustainable planet. At a time when entire species of animals are being wiped out as a result of human pressure, and the number of animals in factory farms continues to grow, all whilst we are at the brink of climate disaster, she believes now is the time to speak up. Femy is therefore standing to represent Animal Welfare Party, as she says AWP is the only party that are moving beyond recognition of these problems, to having the commitment of working within the political system to drive the positive shift needed in reducing animal suffering while at the same time improving public health, and our impact on the environment.
AWP's Key Policies for the 2019 General Election
Avert climate catastrophe, improve human health and save NHS funds by leading an urgent transition to healthy and sustainable plant-based diets
Re-direct farming subsidies away from the intensive animal agriculture and fisheries industries and into sustainable, plant-based, organic agriculture
Increase penalties for those convicted of animal abuse, raising the maximum custodial sentence to 10 years
End the badger cull and strengthen the fox hunting ban
Strengthen companion animal welfare with an end to breed specific legislation, the sale of animals online and in retail stores and the exotic pet trade
Phase out farming practices and systems which are harmful to animals, biodiversity and our planet
Phase out animal experimentation with binding targets for reduction combined with proper funding & real support for alternatives
Introduce independently monitored CCTV for all slaughterhouses
End live animal export and all slaughter without prior stunning
Improve product labelling to allow consumers to make informed choices in line with their own principles on the environment, health & animal welfare
Oppose hard Brexit. Support a second or 'people's' referendum on the exit deal
AWP's Full 2019 General Election Manifesto can be found here: .
Animal Welfare Party 2019 General Election Manifesto
Please visit our Vision section to see previous manifestos.
We continue to fundraise at the link below so that we may produce enough election leaflets for every home in each of the constituencies being contested and, should we meet this goal, we aim to then produce additional posters and banners – to really help us get the message out.
http://www.crowdfunder.co.uk/animalvoice2019
The Animal Welfare Party volunteer team remains, as ever, extremely grateful for all donations.
You can also support us by becoming a member of AWP today.